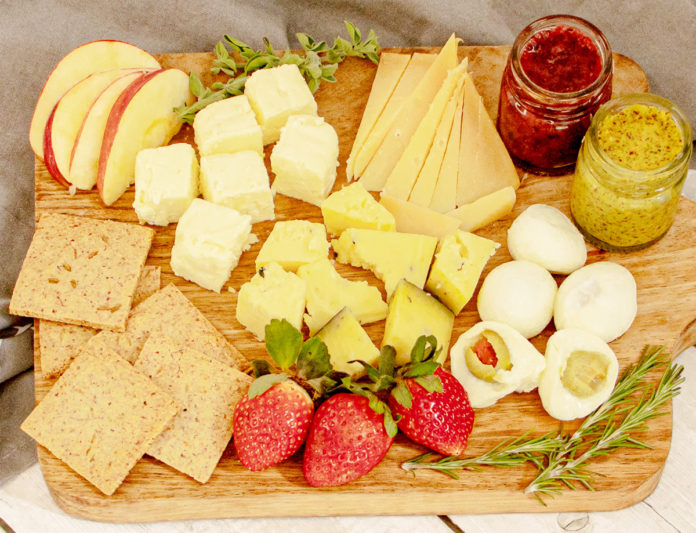 AltLife's new organic online store has some fresh and healthy food options. Make your Christmas count with these cheese boards, a guilt free Indulgence hamper.
Hamper includes a combination of artisanal craftsmanship and rich, complex flavours piled with two semi hard cheeses (black pepper gouda and feta), one hard cheese (parmesan), one soft cheese (olive-stuffed bocconcini), strawberry jam fused with basil, a delectable mustard sauce, and gluten-free almond crackers. This stunning board is surely a crowd-pleaser!
Now cheeseboard your way through Christmas!
Where to buy: https://retail.livealtlife.com/